Here are a couple of photographs from a recent location family portrait.  It is a relaxed natural series of portraits taken in their backyard.  The time of day was chosen based on the lighting at the location.  The setting worked great.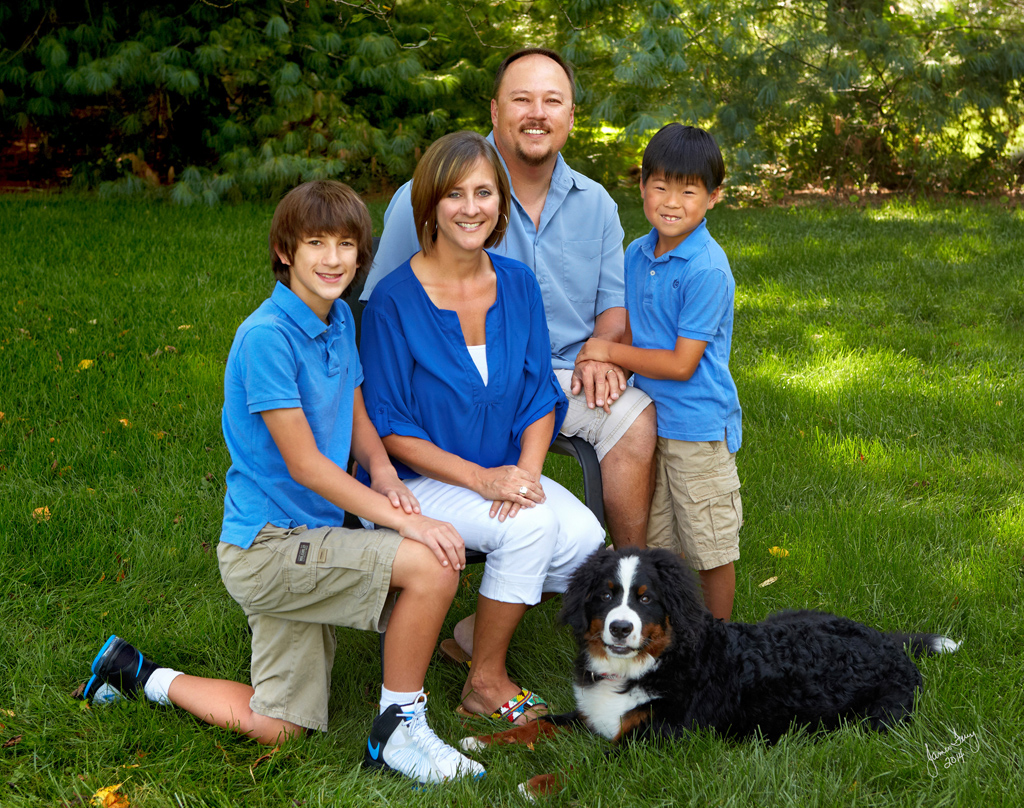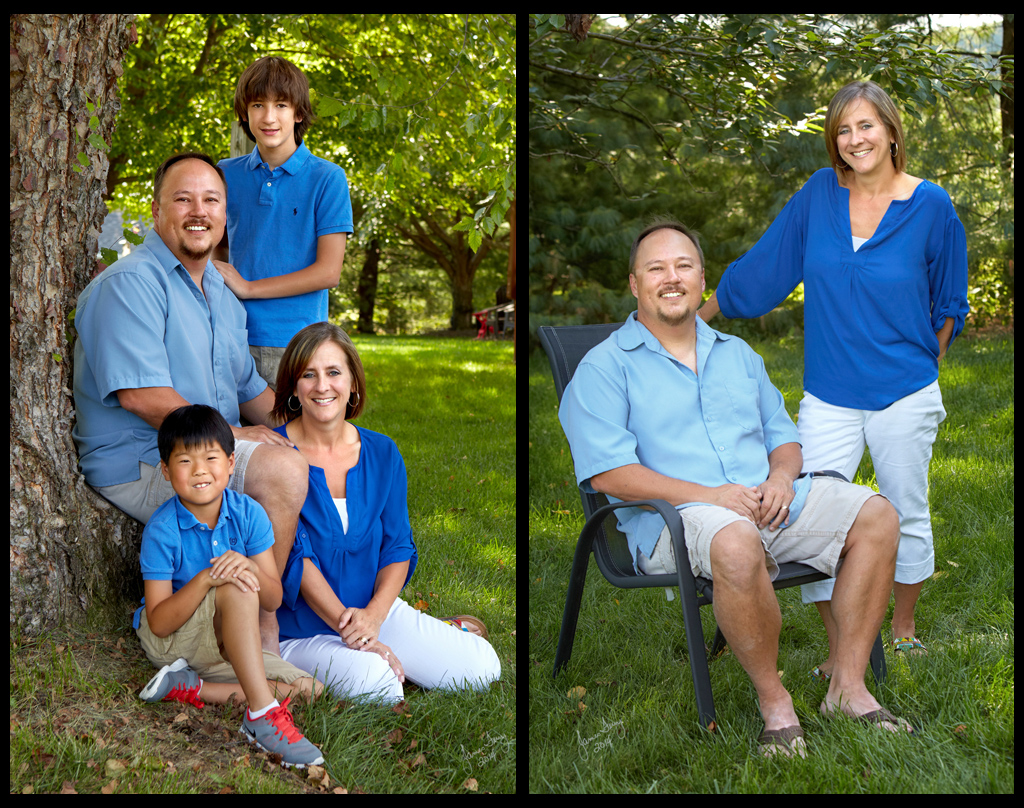 Having the sitting in their backyard, made it easier for "Boomer", their Bernese Mountain Dog.  Often, transporting a pet makes it harder for them to relax during the sitting.  Boomer loved posing with the family at home.
Coordinating clothing can be a challenge.  In this case,  Mom did a wonderful job. By limiting the color palette; the portrait emphasizes the faces rather than the clothing, giving the portrait a feeling of unity.  You can choose to have everyone in matching clothes or choose a few colors to use.  Both approaches work, but remember the emphasis is on the faces not the clothing.
Outdoor portraits require a little more planning, because the natural lighting at the chosen location has to be taken into account.  Obviously weather is also a consideration.  If you have a specific date that the portrait needs to be taken and would like an outdoor sitting, it is wise to have a back up location planned in case the weather doesn't co-operate.  If you have flexibility in the date, we can reschedule if the weather on the day you have chosen is not co-operating.
Another major decision if thinking about a location portrait,  is if you want a special background.  That might be your home, a special landscaped area of your yard, your boat, or an area in your home.  If that isn't something you are thinking about, another great option can be soft out of focus greenery.  That still gives a natural feel to the portrait without drawing attention to the background.
Spring and fall are the most popular times to schedule outdoor sittings.  Sittings in your home can be done any time of year.