Here are a few before and after samples of photographic restorations that we completed recently.  The first is a faded and discolored very old photograph, that we carefully enhanced to bring back the original detail.  We also improved the contrast and the color.  It was a photograph that was nearly lost, but it is now a photograph that the family can enjoy for generations to come.
The second photograph is one that we received torn. We reassembled the pieces and then photographed them. The artist then did artwork to replace the missing parts and remove the shadows from the seams.  Seeing the new image, you would never know that it had been torn.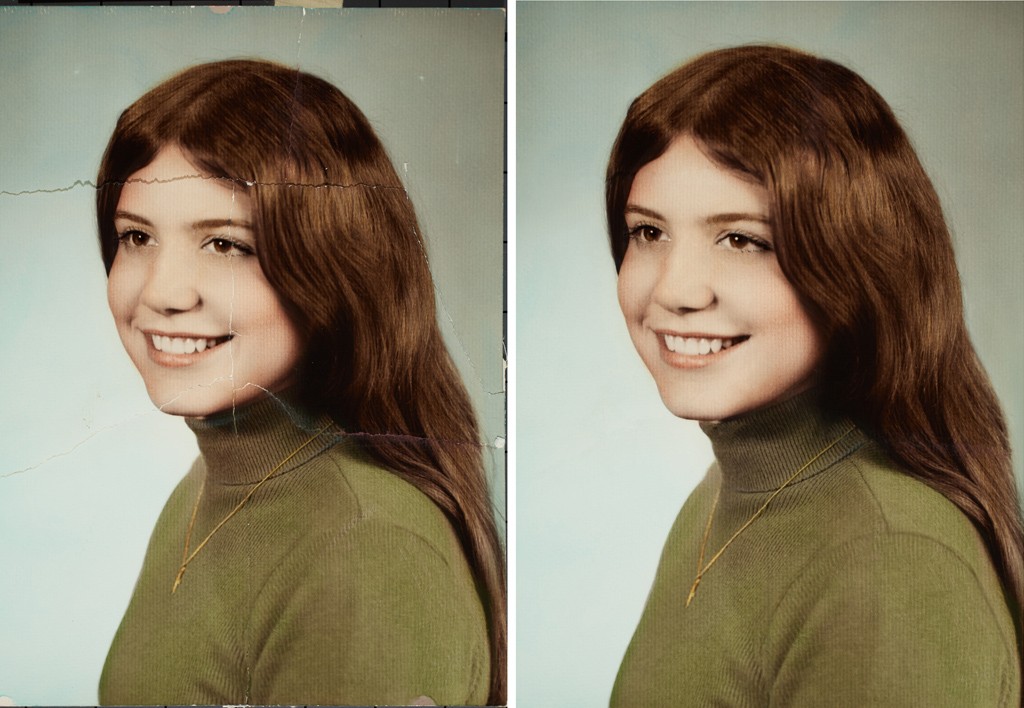 The third example, is an old photograph that was taken in Germany. You can see that it is badly faded and has many spots that make it hard to see the actual subject. Recreating faded areas in the roof required lots of detailed work. Again the contrast was improved, and the overall image was enhanced.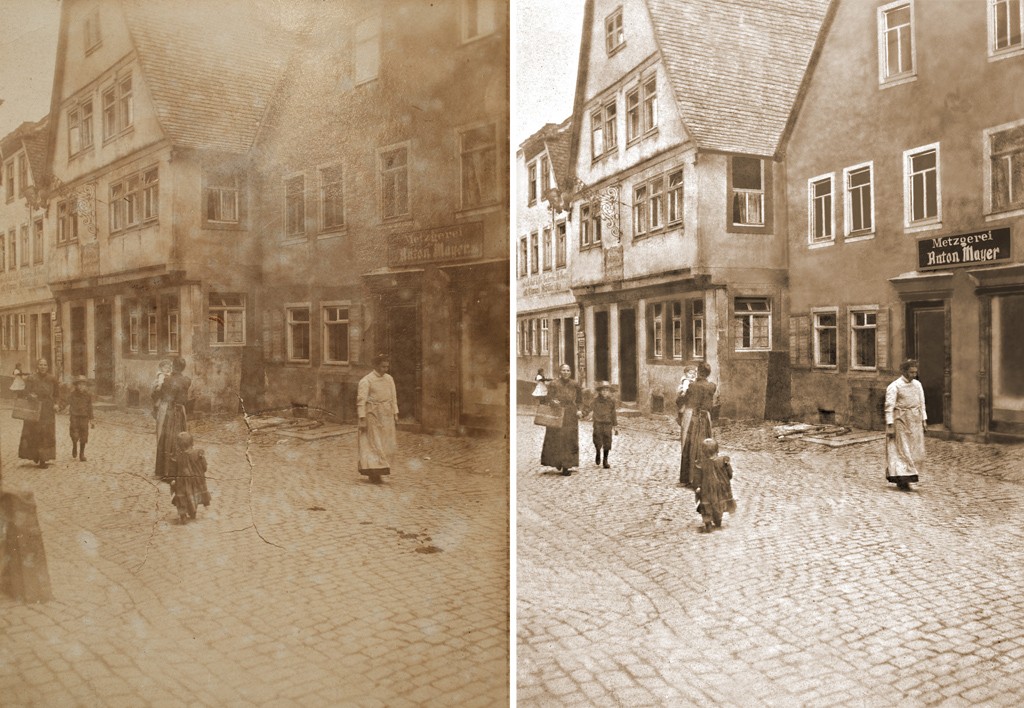 Each photographic restoration is different. Many skills are employed to improve the photographs. Schedule time to bring in your photographs that need restoration done. I will meet with you, and discuss what we can do to improve your photographs.
Call or email me to schedule, 410-730-5981 or james@jamesferry.com